Italy
I have been walking on gypsum karst since I was a little kid. Soon, those holes in the ground got my attention, but it was only during my first year at University (Earth Sciences) that I joined the "Faenza Caving Group" and I started caving. During my PhD I started being interested in caves from a scientific point of view and now I am a post doc at the University of Bologna working on a project about cave and landscape evolution and I moved to a little village partly built on a gypsum outcrop. Besides caving, my passions include hiking, photography, drawing and painting. I am not a professional artist; I am a self-taught painter and I mainly draw/paint for fun. I am mainly focused on natural landscapes and wildlife. My only published artwork is a book about local legends I illustrated last year (Una terra fantastica. Tranatura e folletti nel Parco regionale della Vena del Gesso Romagnola).
Instagram: vero_footsteps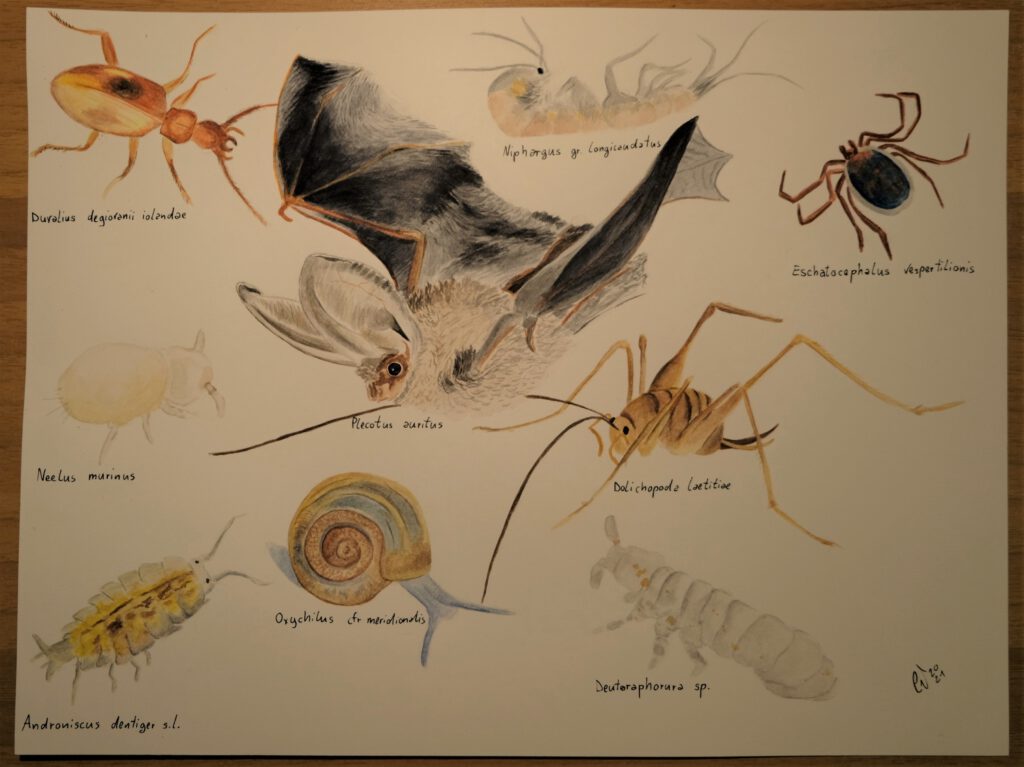 Watercolour on paper, 23,5 x 30 cm, december 2021
This is an overview on some of the species (not in scale) that can be found
in caves of the "Vena del Gesso Romagnola" Regional Park, to highlight
the hidden biodiversity of these places.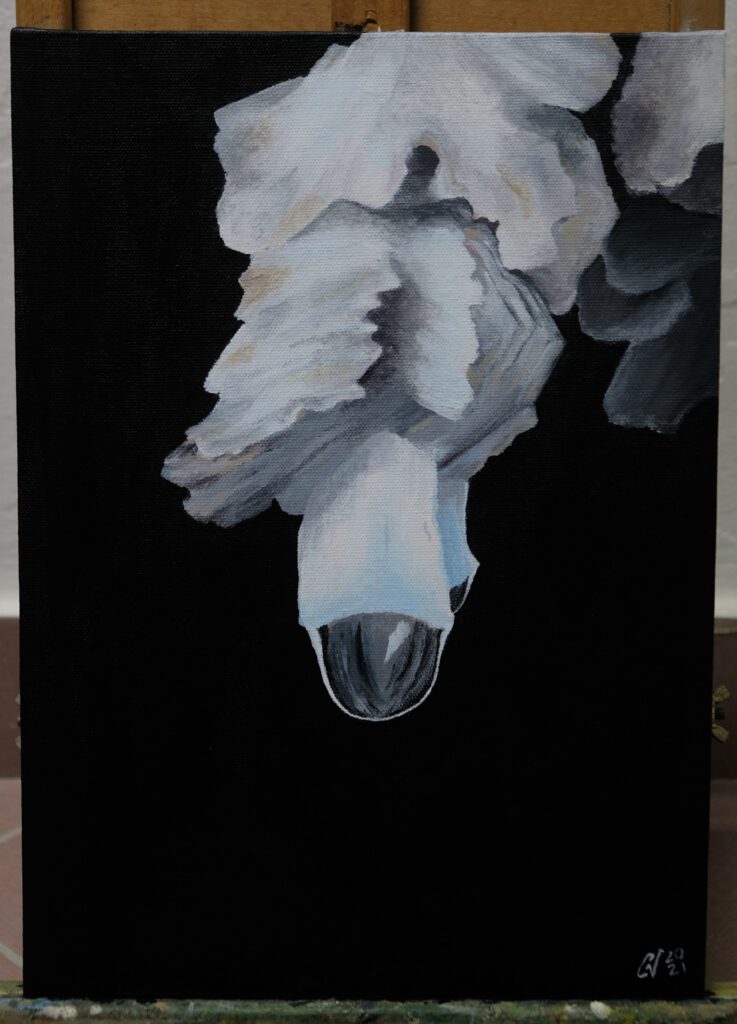 Acrylic on canvas panel, 25 x 35 cm, december 2021
The power of a simple waterdrop forming a fragile secondary gyspum crystal in
Ca' Castellina cave ("Vena del Gesso Romagnola "Regional Park).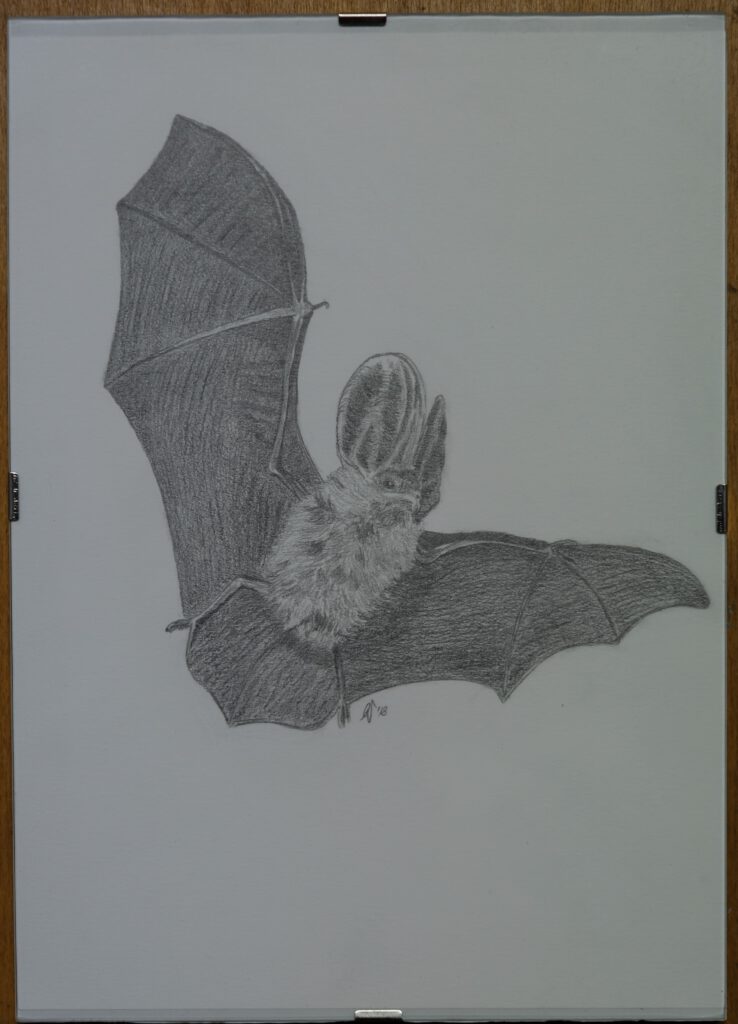 Pencil on paper, 21 x 30 cm, 2018
A bat in its majesty. These little fliying mammals are threatened by cave and
forest habitat loss.