United States of America
Joel and his wife began caving in 2018 in central Texas and over the last few years he's taken the opportunity to visit some excellent caves in Mexico, France and Kentucky. When he decided to become more serious about painting in 2019, caves and cavers were one of the most obvious subjects to pursue. The challenging lighting, the intriguing scenarios, and the need to present the scale of the caves in human terms continue to keep Joel striving to represent all that he finds awesome in the caver world.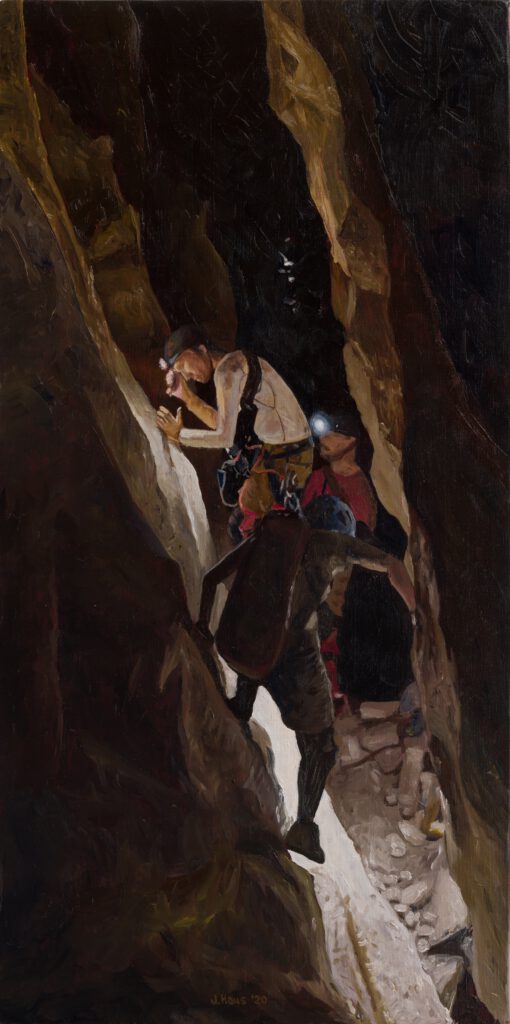 Oil on canvas, 30 x 15 inch, 10-5-2020.
A group of cavers pauses to inspect the wall while traversing a slot canyon in Lechuguilla. Photo source by Mary Hicks.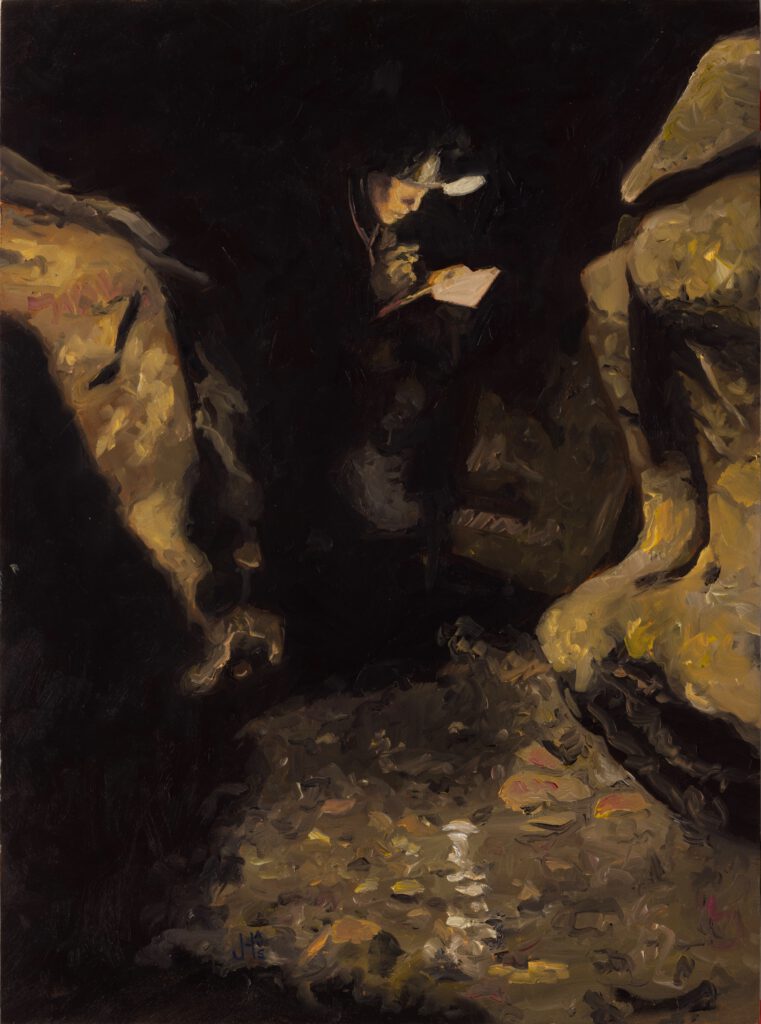 Oil on gesso board, 16 x 12 inch, 26-11-2021
Cave surveyor taking notes in a short and narrow stream passage in the Fisher Ridge Cave System.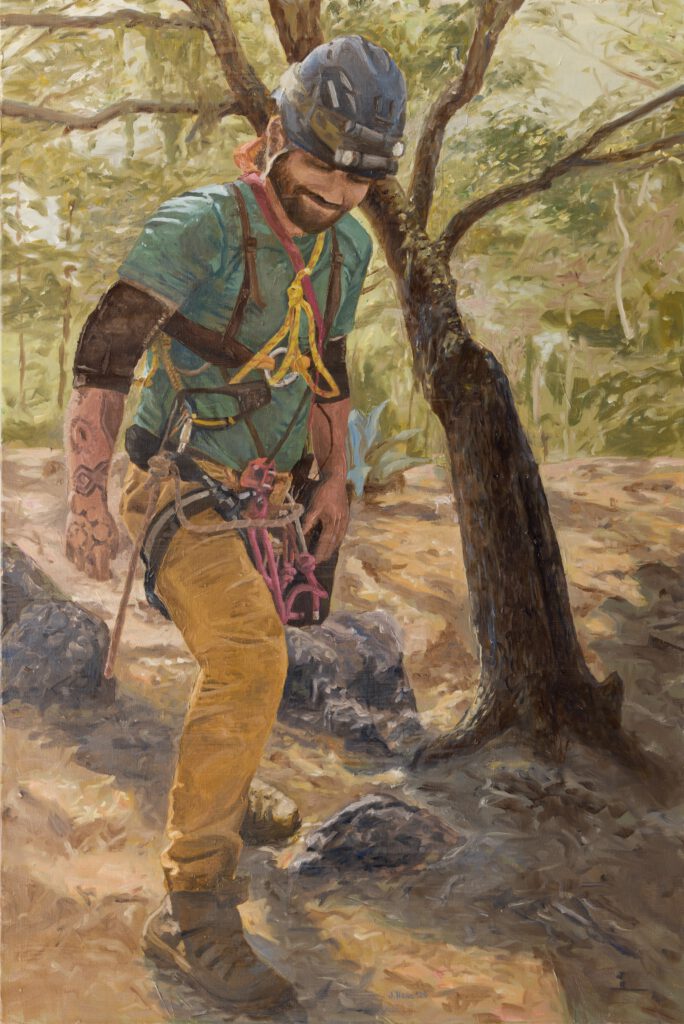 Caver geared up and ready to descend into a pit near Laguna de Sanchez.