United Kingdom
I have drawn and painted all my life, but work, marriage and children put art on the back burner. When I started painting again, I entered work for The Great Sheffield Show, and art in the gardens. It was in later life that I started working as a cave guide for tourists and got the opportunity to do some caving.
It was while looking for inspiration that a friend suggested looking at the cave for inspiration, and I started painting caves and portraits of cavers. I very much enjoy painting portraits.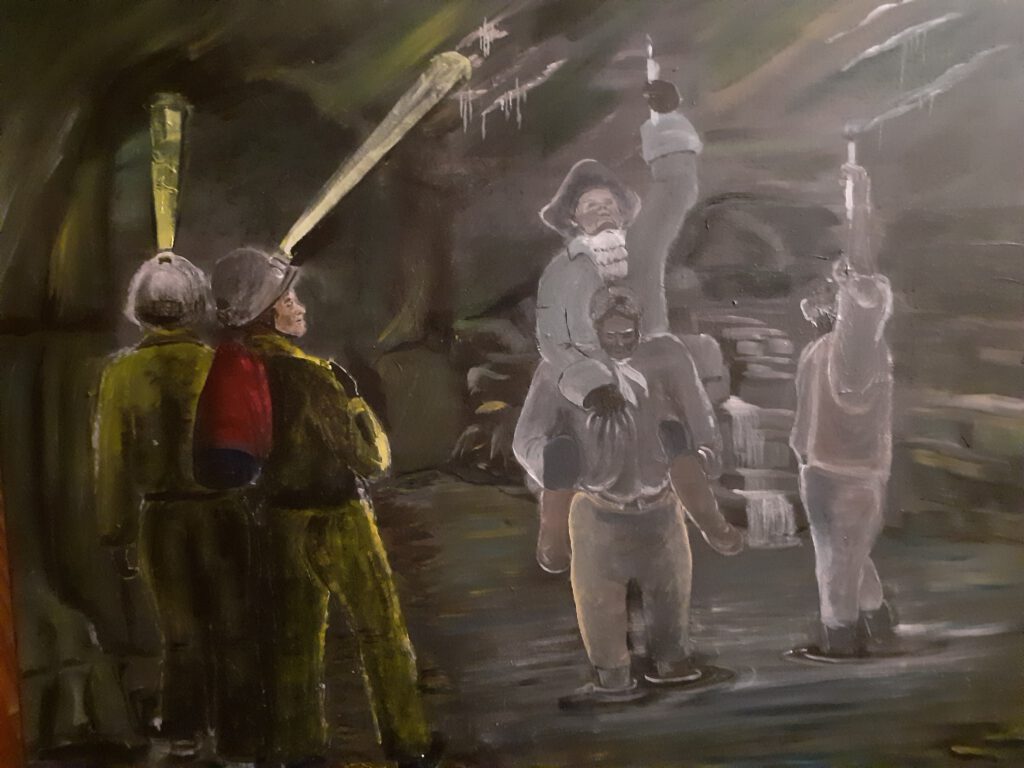 Acrylic, January 2022
How it would be if modern cavers met a ghosty tour from the past in Peak Caverns.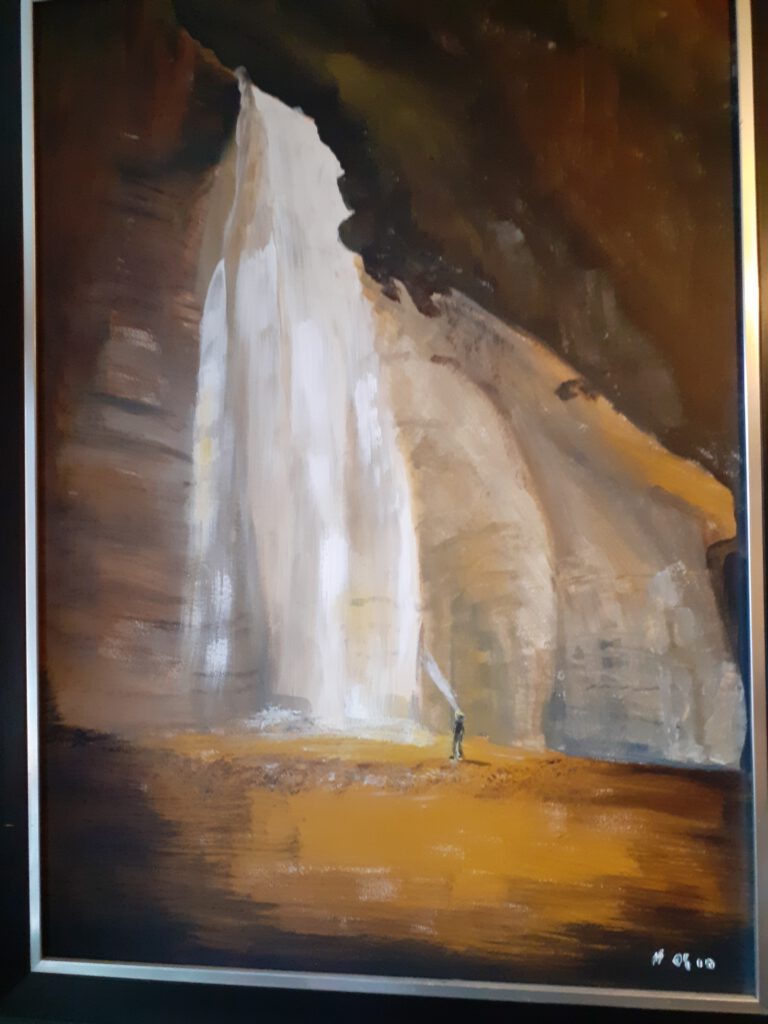 Acrylic, September 2017
Light effects on the rocks and water.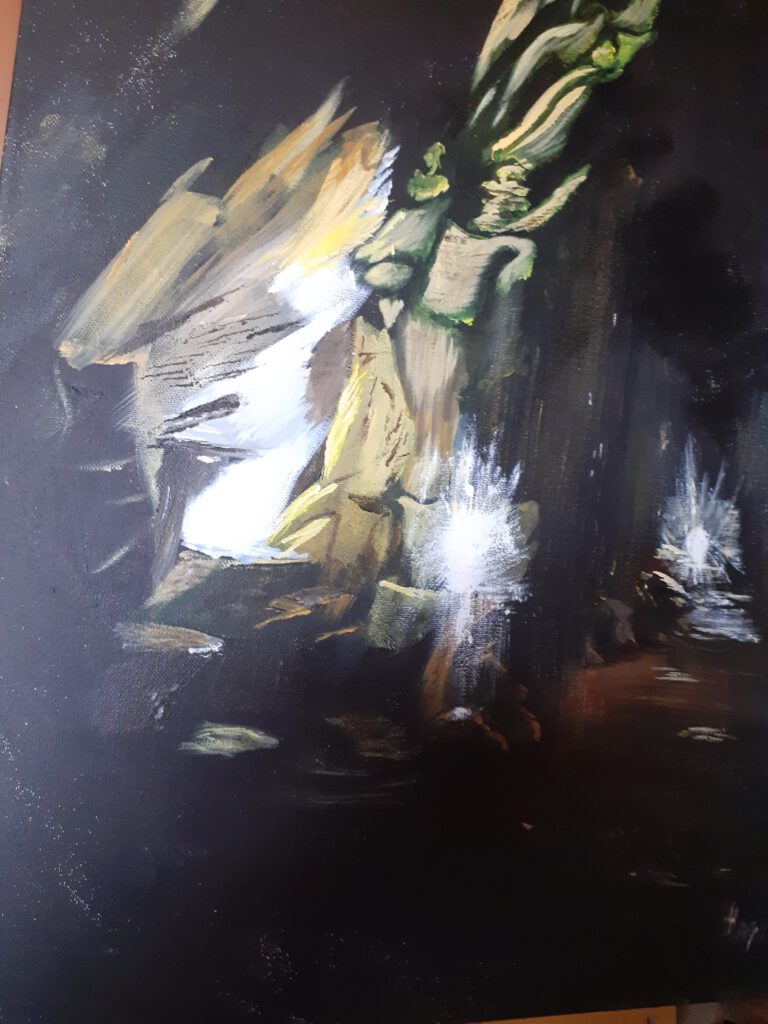 Acrylic, September 2019
A celebration of Jim Lister & Colin Heywood's work in Ink Sump, Peak Cavern.