Russian Federation
Born in 1986 in Vladivostok, Russia. Studied graphic design in Far Eastern State University (now FEFU). Work as a graphic designer.
As an artist, consider myself an amateur. Favourite media – oil pastel and soft pastel.
In 2016 I first began my training as a caver in Vladivostok caving club. Met a lot of great people there, couldn't quit caving ever since.
Website: Polina Petrova
Instagram: Polina Petrova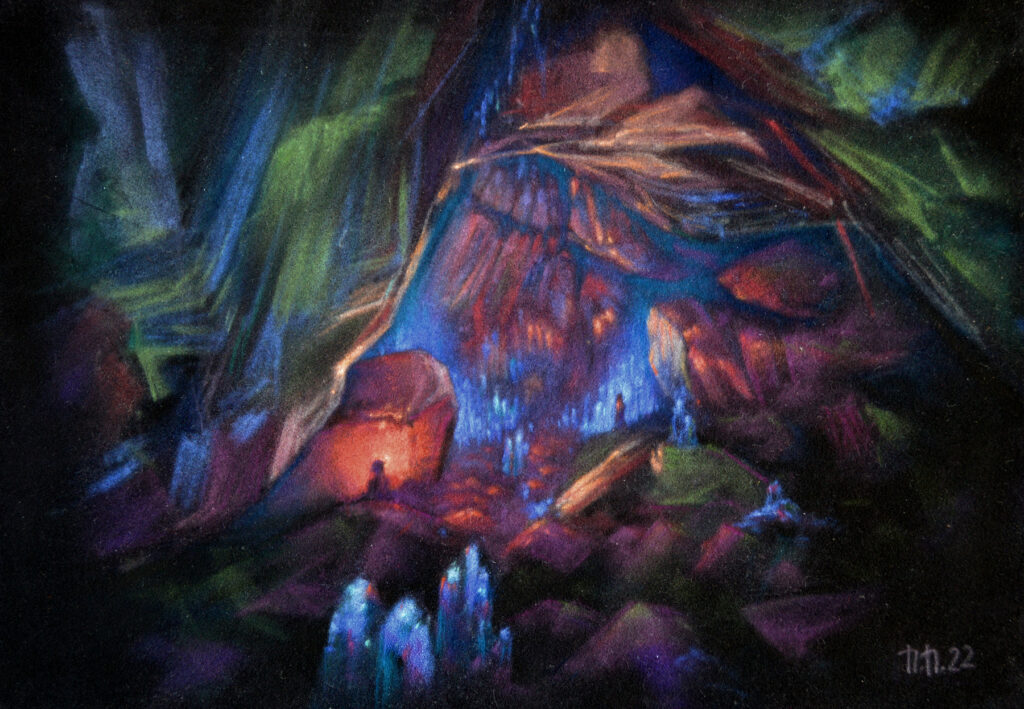 Soft pastel on velour paper, 33,5 x 23,5 cm, 2021/22
A fantasy approach to the Cave Komsomolskaya (Primorsky krai) interior. This cave is notable for having an ancient glacier as well as rows of ice stalagmites that form in
spring.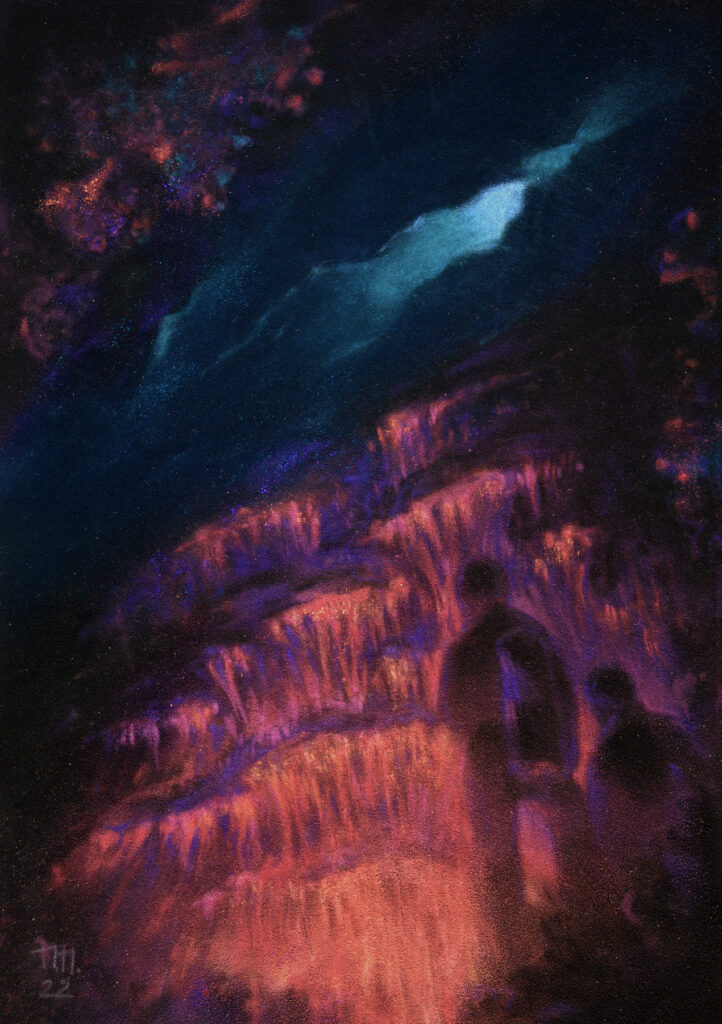 Soft pastel on velour paper, 23 x 33 cm, 2022
To me, visiting a cave has something to do with paganism. As you come visit, you need to be respectful and kind. And hope the place will be kind to you, too