Croatia
I live and work in Zagreb, Croatia. An economist by profession, turned to
ceramics and exploring ceramics more intensively since 2009. Acquired
knowledge in ceramics and ceramic techniques from the artist prof. Mirjana
Rajkovic. Attended a series of specialist workshops and seminars run by
Croatian and world famous ceramic experts: Lidia Boševski, Danijela Pičuljan,
Čazim Mehmeti- Croatia, Mami Kato-Japan, Heide Nonnenmacher -Germany,
Roberto Aiudi -Italy.

Taking part of an international art workshops and symposiums , since 2011:
Festa raku -Rijeka, Symposium at Art centar -Ješkovo, firing anagama -Atelier
Janj agora in Lika, Buongiorno Ceramica/Goodmorning Ceramics, Matress week,
Festa raku di Nove -Italy, ByFire -Zagreb.
Projects: Potters for Aleppo, More Clay Less Plastic, Expo, Water- Fluid of
life" at Plitvice Lakes and aquarium Aquatika -Karlovac, Ambiental installation
,,Granule" at Botanical garden Zagreb and Floraart-Jarun Lake (group of
ceramists won lst prize for creativity), Bon Art project 2020, Beyond the
Borders", Outdoor ambiental installation 5 t ART near Zagreb.
Exhibited at more than 50 (30 juried) group exhibitions at home anđ abroad.
Received award and special recognition.
Member of Experimental ceramic workshop POU Zagreb and Croatian
CeramicAssociation- HKU Kerameikon / group member of IAC, Geneva
(cultural partnership related to UNESCO).
Facebook: Slavenka Baković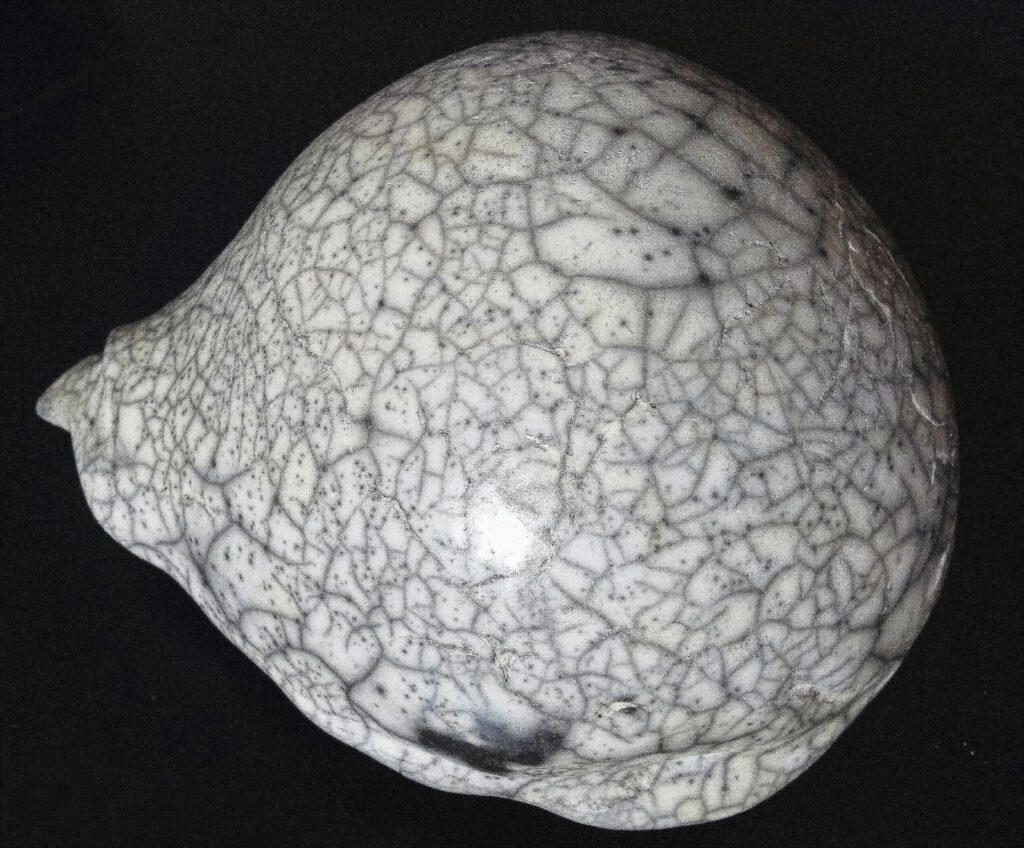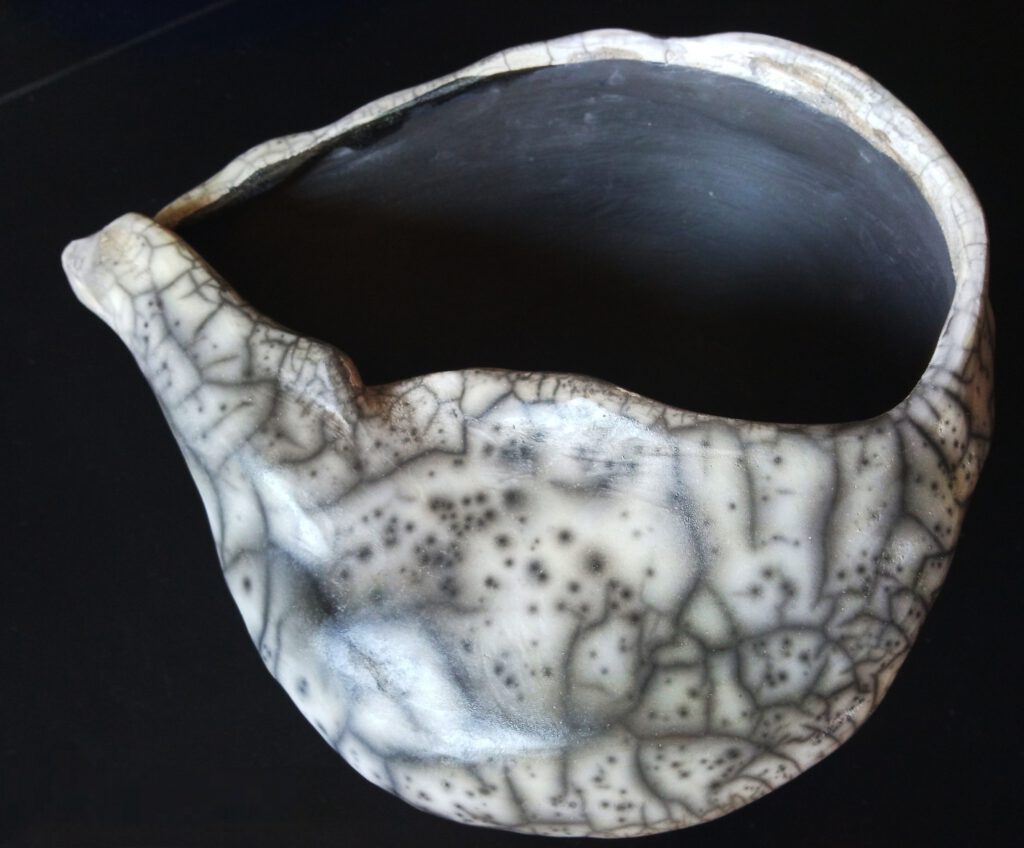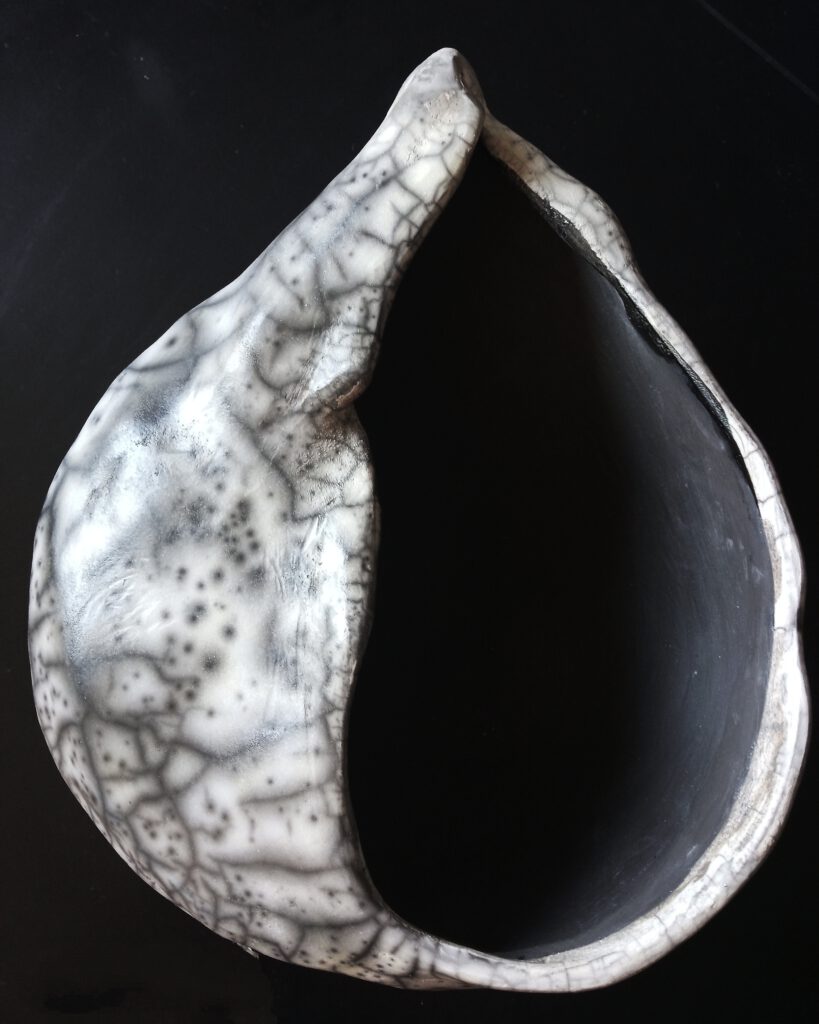 Ceramics, naked Raku clay, size: 25 x 20 x 15 cm, 2021
Nature preservation and protection.