Russian Federation
Sorry for my English. I am a caver with thirteen years of experience, I took part in international expeditions to the Krubera-Voronya cave and the exploration of the Snezhnaya cave. Over the past five years, I have been actively exploring the caves of the Far East. I am a young scientist: I study the drip formation "moon milk". A young mother is on maternity leave. I am fond of all types of creativity, including drawing with acrylics. I did not study at an art school, I mastered drawing with acrylic on my own, and I still continue to study. Since my daughter is still small and can't go to the caves yet, I draw them at night. The caves are my cosmos.
Instagram: Oxana Shadrina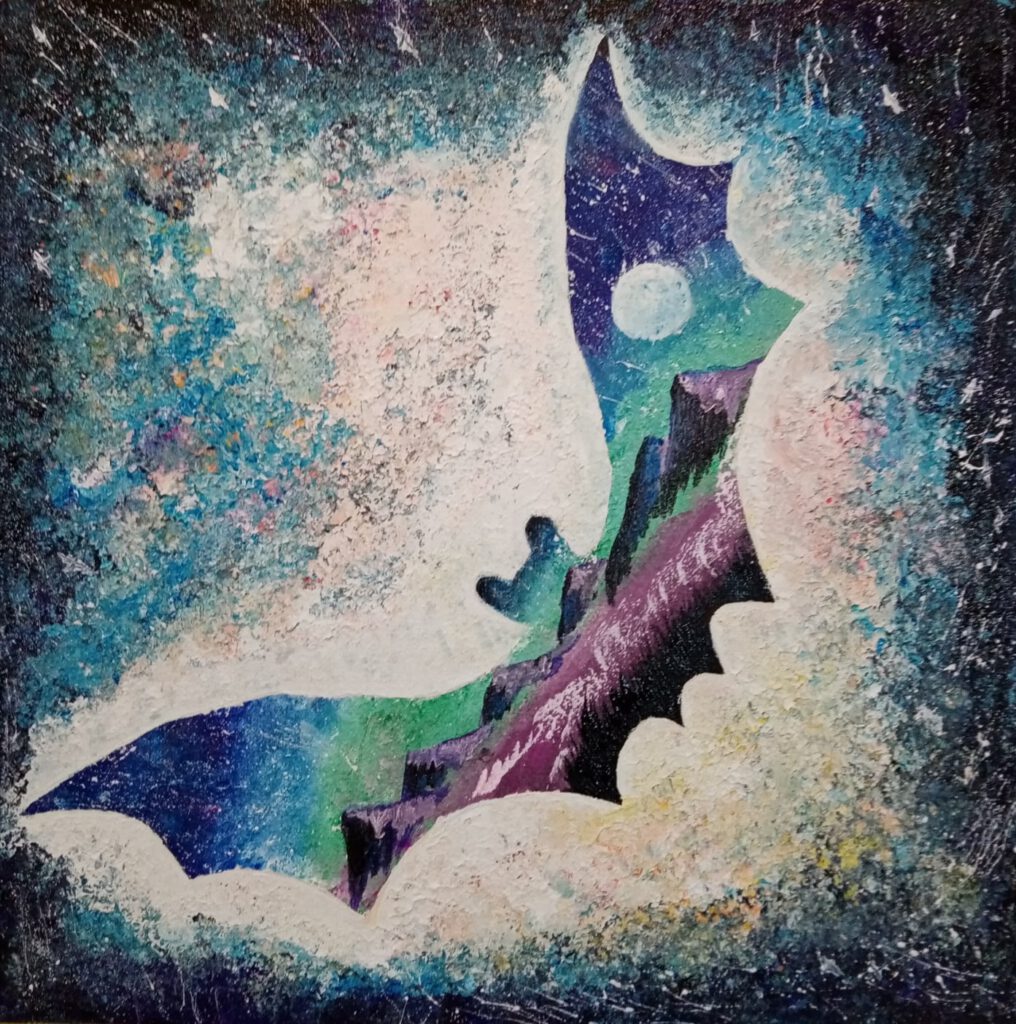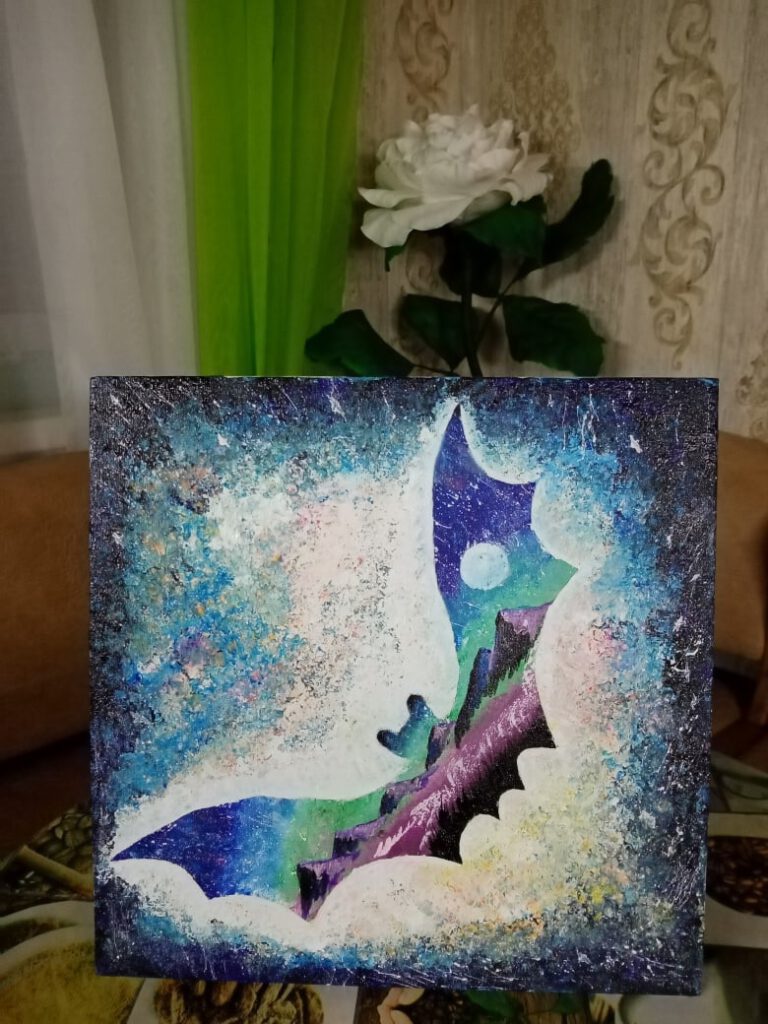 Size: 30 x 30 cm, 25-1-2021
Speleology is my life's work. I can't imagine myself without exploring the caves. In the painting, I wanted to reflect the vastness of the cave world, so I drew a bat in space. The study of caves is available to us as well as the study of mountains: reflected this thought inside the mouse. And at the same time, not every person is ready to go to the mountains and then descend into the cave. The more we explore the underworld, the more understanding of the philosophy of life comes: human nature, the origin of life.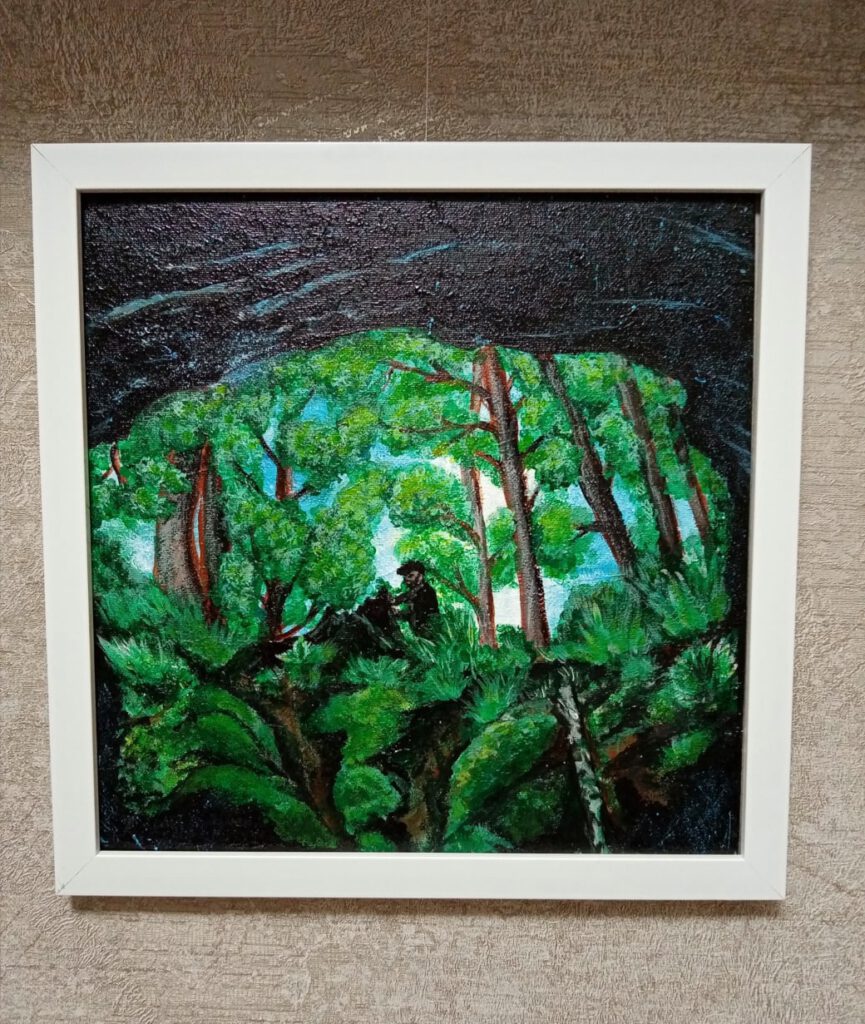 Size: 30 x 40 cm, 21-4-2021
I drew a picture from a photo for a friend as a birthday present. I wanted to surprise and please him, it worked out, my friend was satisfied.