Switzerland
I am a member of the SGH Bern. My great passion is cave photography. I'm always trying to improve my photography and I'm looking for a challenge, if a photo location or a motif seems particularly difficult, that motivates me all the more. Another love is drawing comics. l'm working on a comic. The story is about 3 grinding bags Alp'i = (Alpdesign) Petz'l = (Petzl) and Dräcksack. You experience the wildest adventures.
Website: Nicole Wächter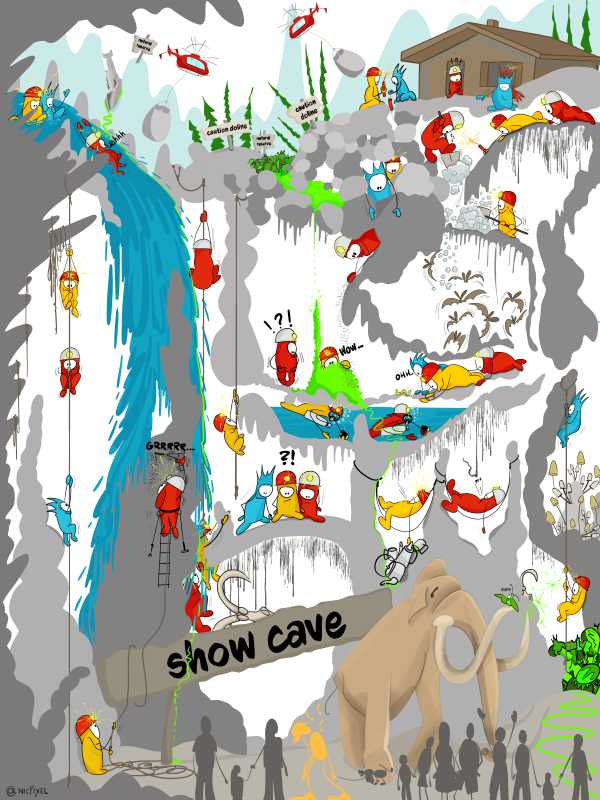 Jpeg data, 75 x 60 cm, 19-3-2022
Interesting topic.