Mexico
Denisse Damas (1991) was born in Ciudad Juarez, Chihuhua, and raised in Hermosillo, Sonora, and studied Fine Arts in the Universidad de Sonora.
She specialized in engraving and etching but leaned more towards linocut, and was always interested in Sonora's local fauna and flora.
By 2015 she started working with the multidisciplinary group GPES (Grupo Pionero Espeleológico de Sonora), the first speleology team in the state of Sonora.
She has been working mostly with bats, but is fascinated by all kinds of fauna that surround the caves or live inside of them.
By 2021 she got her bachelor's degree with a thesis called "Vida subterránea de las cuevas de Sonora" (Subterranean life in the caves of Sonora). She has a huge collection of linocut prints, oil paintings on canvas, acrilic paintings, and sketches about the fauna from the caves in Sonora that she's been showing around the state, like the music and arts festival FAOT in 2019.
Instagram: Denisse Damas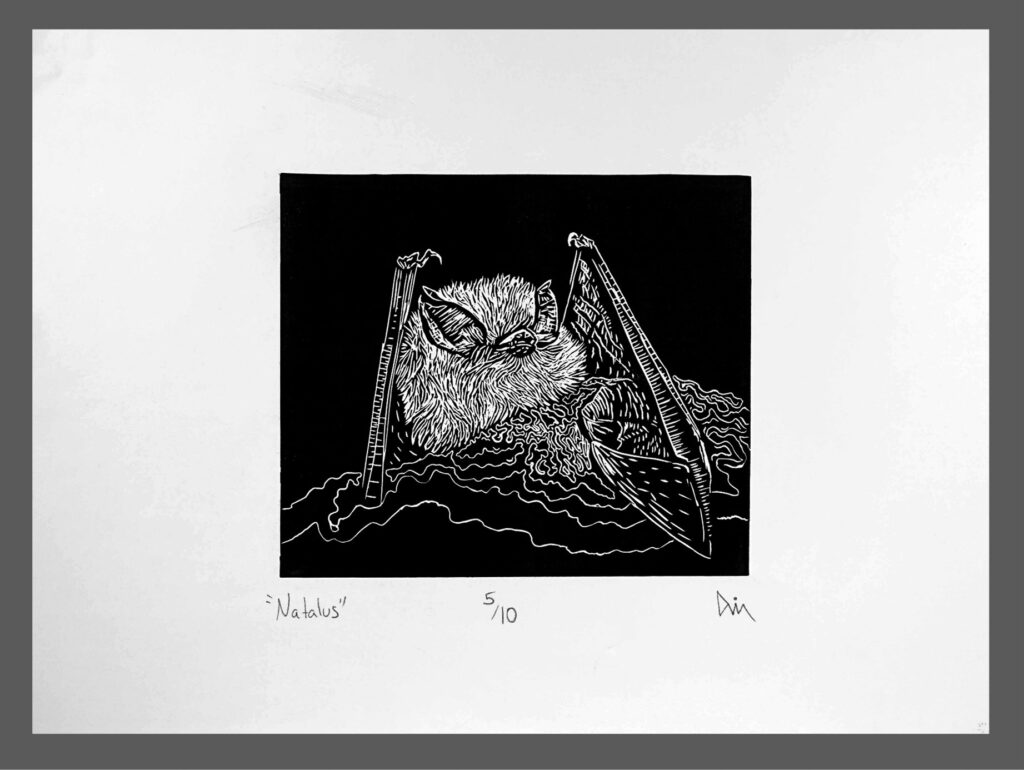 Linocut PRINT, 40 x 40 cm, 2019
Apreciate the movement of the hair of this specie, and notice to the locals that this animal belong to their envirement.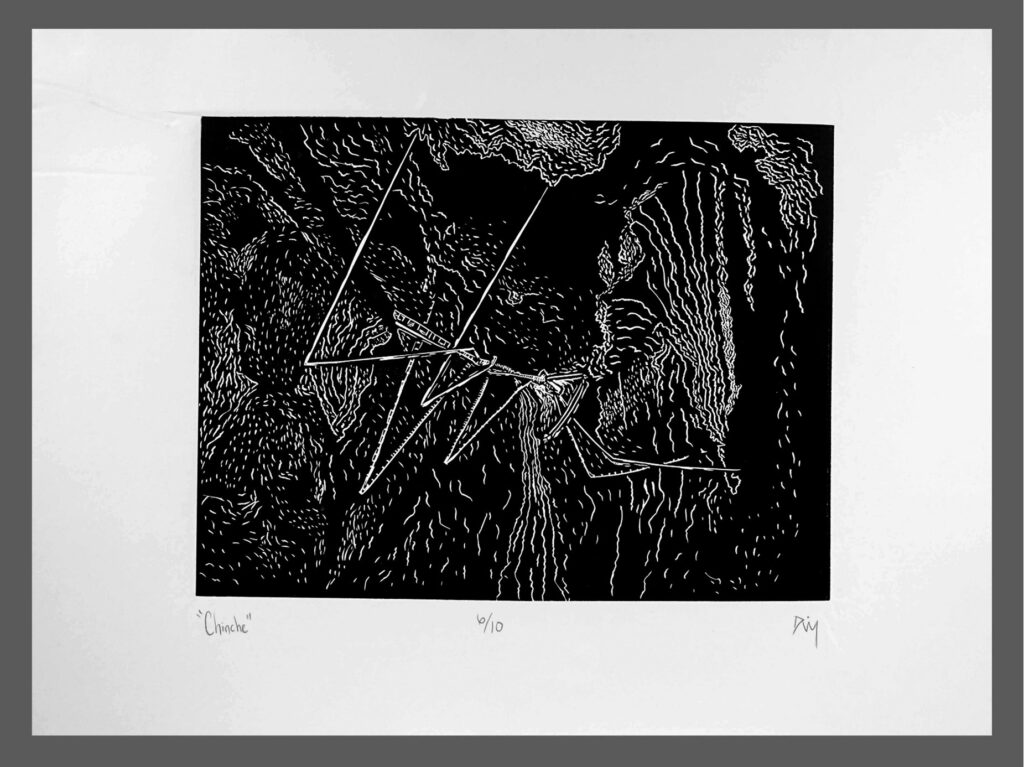 Linocut PRINT, 50 x 60 cm, 2019
Apreciate the humidity of the inside of a desertic cave, feel the movement produced by thiny acaros by the rock walls.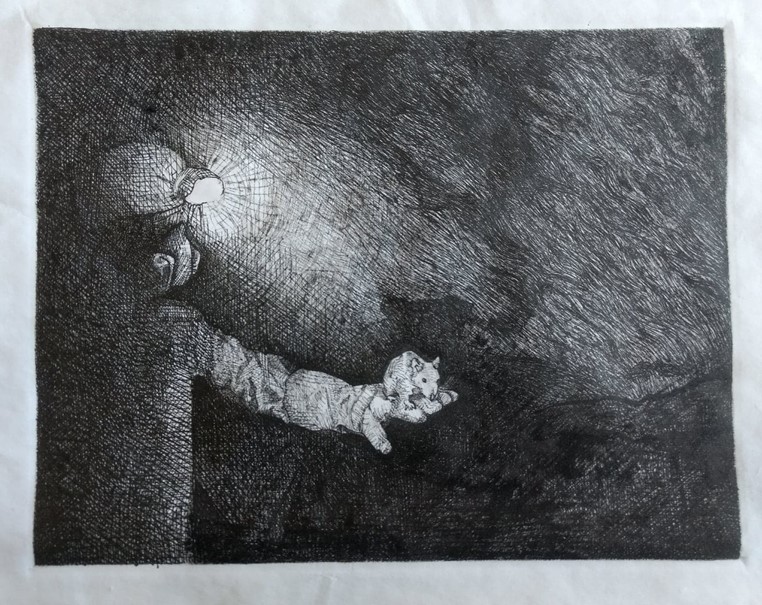 Etching on acrilic PRINT, 50 x 60 cm, 2019
To notice the narrative of light inside of a cave, also show some of the work we as speleologists been doing tasting the animals.