France
I have been passionate about underground of all types for a few years. I like anthropogenic cavities such as cellars, quarries, mines as well as natural caves. this passion that pushed me on the one hand to make it my job (water and soil treatment) and on the other hand that allowed me to flourish artistically via cartooning, sketching then watercolor, engraving and linocut.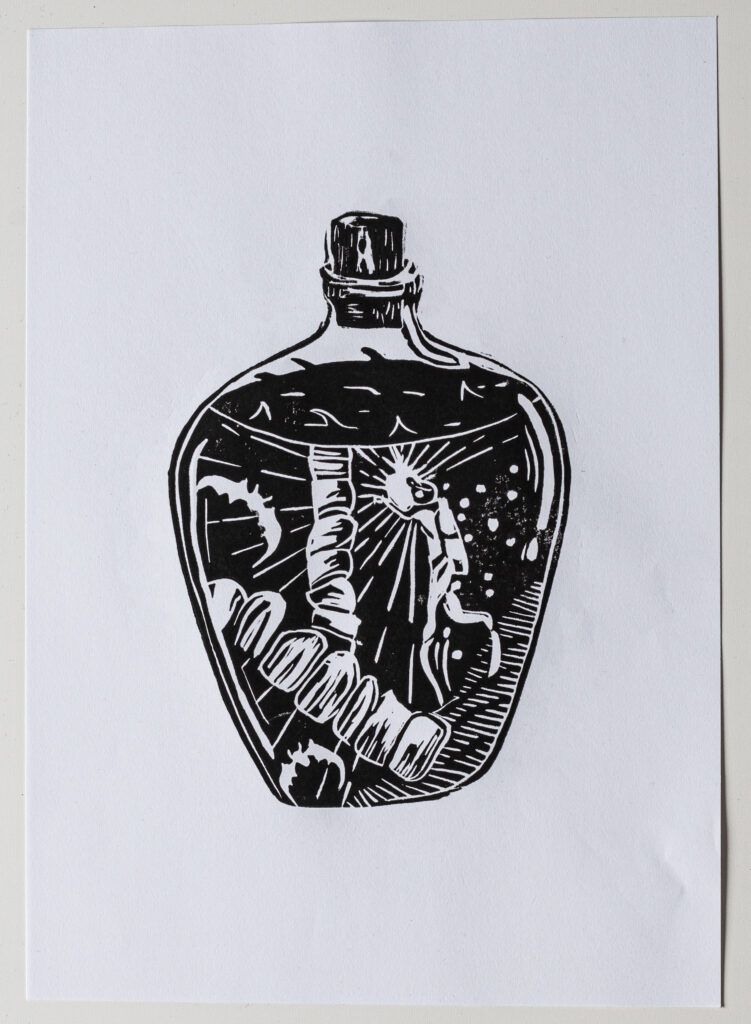 Linocut, A5, 12-1-2022
By this linocut I wanted to bring together all the aspects of the underground. the pillars built by the hand of the carriers, the bats emblems of the depths, the karst of the natural caves and finally a discipline little practiced the dive speleo all in a bottle as a souvenir that we take away.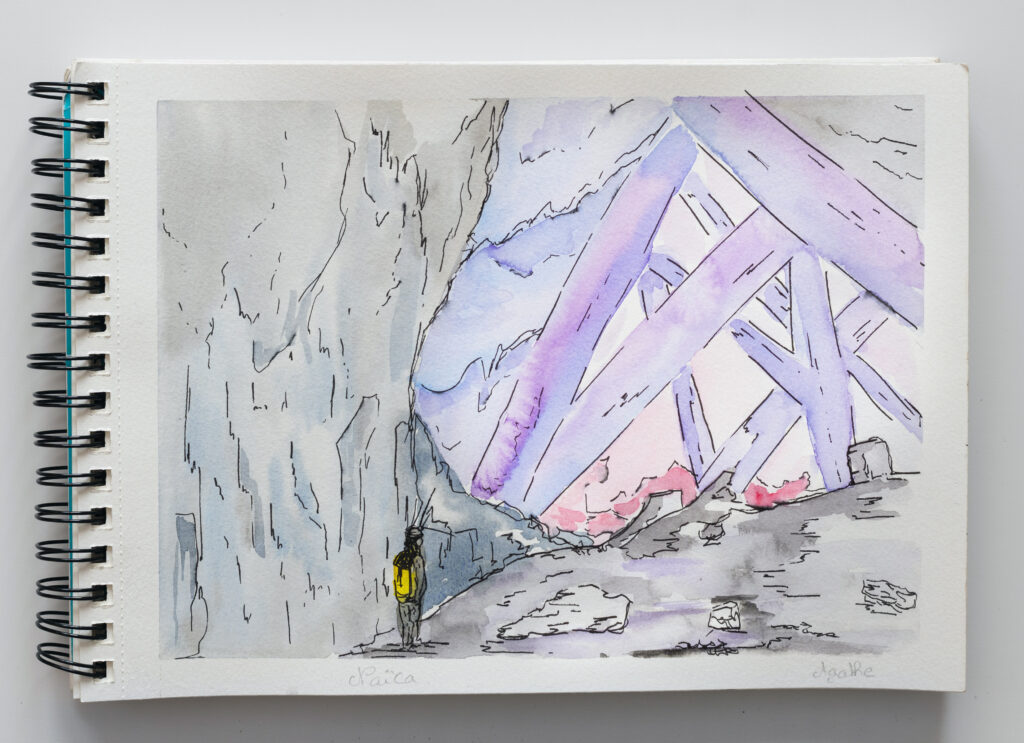 Watercolor, A4, 4-7-2021
Naica is a rather rare, oversized and fairytale type of cavity that I wanted to transcribe in my own way.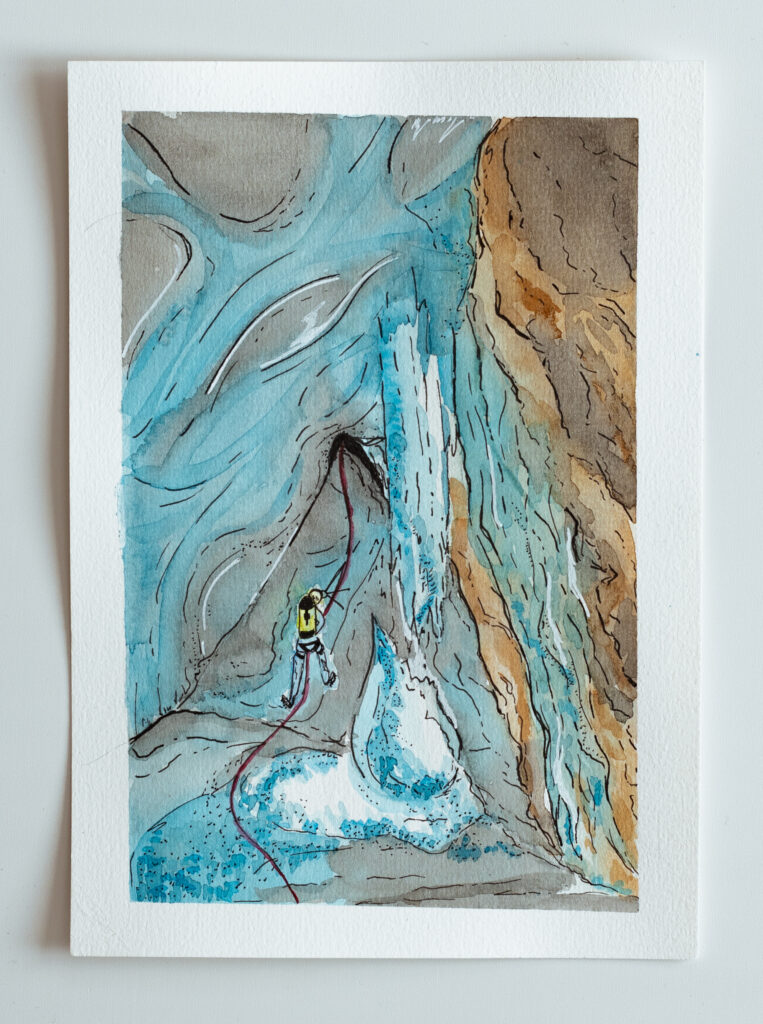 Watercolor, A5, 17-2-2022
In a context of global warming it is important to raise awareness and realize that underground glaciers are also affected.